KICKBOXER: RETALIATION RELEASES ON DIGITAL DOWNLOAD 26TH JANUARY 2018.
KICKBOXER: RETALIATION AND THE KICKBOXER BOX SET, WILL ALSO RELEASE ON DVD & BLU-RAY 5TH MARCH 2018, COURTESY OF KALEIDOSCOPE HOME ENTERTAINMENT.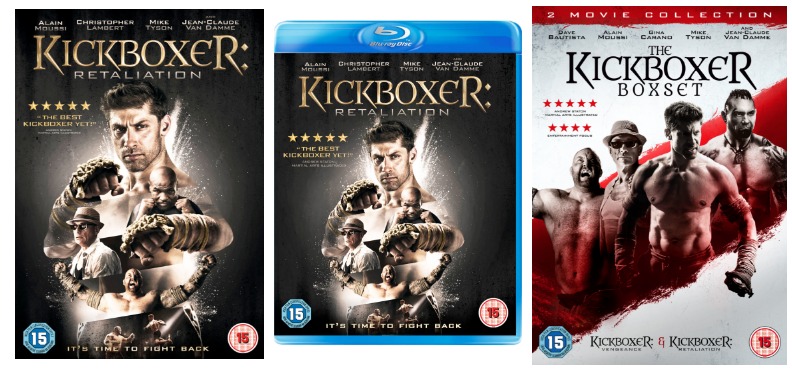 Synopsis:
One year after the events of Kickboxer: Vengeance, Kurt Sloan has vowed never to return to Thailand. But while he is preparing for an MMA title shot, he is drugged and wakes up in a Thai prison. His captors want him to face a colossus named Mongkut – in return, Sloan will get $2million dollars and his freedom. If he doesn't fight,
his wife will die. So Sloan has no other choice but to undergo his most rigorous training yet, under some very unexpected mentors, in order to take on this dreaded opponent.
Key Talent:
Jean-Claude Van Damme (Bloodsport, Hard Target)
Christopher Lambert (Highlander, Fortress)
Mike Tyson (The Hangover, Rocky Balboa)
Sara Malakul Lane (Kickboxer: Vengeance)
Alain Moussi (Kickboxer: Vengeance; Stunt performer Suicide Squad, Warcraft, X-Men: Apocalypse)
Hafþór Júlíus Björnsson (Game of Thrones)
Ronaldinho Gaúcho (Former Brazilian Footballing Legend)
Dimitri Logothetis (Director, Body Shot, The Lost Angel)